After all this time!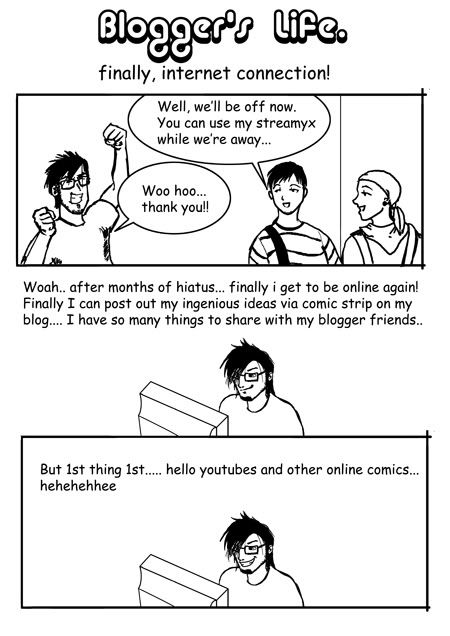 Just when I finally get an idea ( not even funny one at that...) on what to draw for my comic strip. My housemate got home from his hometown and bugging me to give back his internet line..

SHIT!!
oh well.. at least I did get to finish one piece before I go hiatus again....
the other kenny will be back!! It would take another few months or years maybe..
but I will be back!!!