What the hell are you wearing???
I like KL youngsters nowaday in terms of they are not afraid to wear something that's different and shows their individuality . It makes me feel that i'm not the only one that dares wearing something that's out of norm that made me a weirdo among the publics. Of course there are still alot of the people who are stereotypes wearer (trends victim) tends to giggle at what i am wearing, but i don't really give a fuck what they are thinking of me because one : At least i'm not wearing something that everybody else are wearing, and two : i'm not a sheep like those people who are enslaved by famous fashion designers. Ever seen a flock of sheeps? You can't really differentiate them all right? Well that's what you looked like to me too..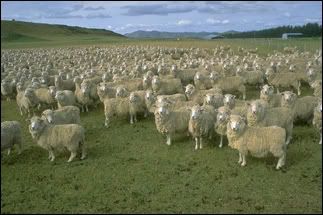 MMBBEEEKKKK?..(i'm wearing Armani now.. cool right?)
MMMBBEEKK? MMMBBEEKK!!..(Really? i'm wearing it too! Tee hee!)
But sometimes there are people who trives so hard on being different, they wears something that's totally FUGLY. I mean sure you can wear whatever you like , mix match anything on your wardrobe to make it more interesting and fresh. But come on people, have a bit of fashion sense! I'm not a trend setter per say. I too sometimes wear something that's totally out of this world. But at least i know the basic of mixing clothes to make it different but acceptable (well kinda. But at least people don't look at me in disgust).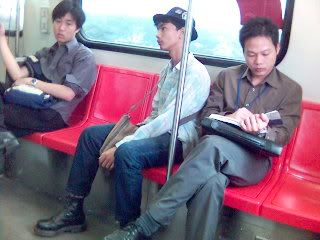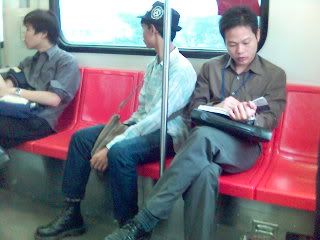 UUggghhh!!! What the hell are you wearing??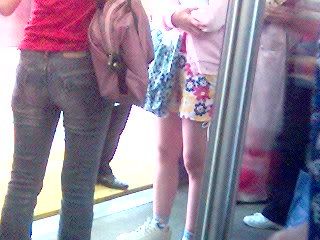 This girl is cute, with pink sweater and all, but what's up with that shorts?? she looks like she's wearing boxer and forgot to put on her pants. What a shame.. but maybe she just wanna turn those perverts who enjoy watching girls wearing male's garment on?