Drawings~~ weeee~~~!!!
I don't know what has gotten into me last Sunday, eversince i did the crying kid among strangers drawing. I suddenly have the urge to draw.... like i used to when i was still a kid some years ago..
Maybe the 'draw' spirit has taken over my hand and start doodling? O_o
Anyway, these are just some of the sketches i did. If you are interested for more, go to my deviant site.
http://hteekay.deviantart.com/
;)
Practicing on how to draw my hand .... which is i believe possesed by some 'draw' spirit yesterday... O_O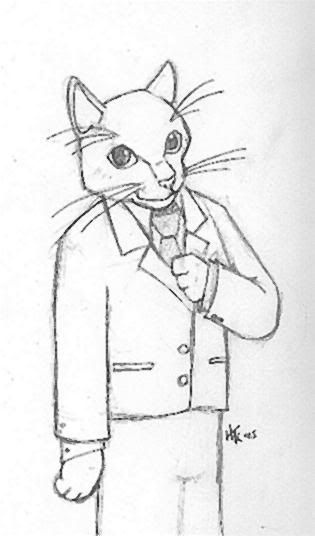 At 1st i tried to draw a kid, so i started with skecthing the kid's outline of a head. But after a while it turned into a cat!!?? See why i said that my hand is possesed?? but i like the outcome of it.. its my 'cat in a suit'.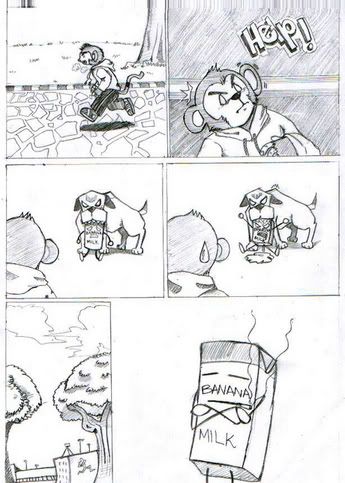 Okay this one of the page on my comic (monk the munkie and his magic banana) that i've planned to do.. it wasn't done yesterday but few weeks ago.. just wanted to show a sample of it... i postponed it since i think i have to figure out how the story gonna go.. hope that the 'comic' spirit would posses me so i can finish it quick~ >_<