Oh my, what big beads you have~~~~
I have crossed over the faces on the pic because i took this pics without their consent so i don't want to get sued over it. Anyway this woman seems to wear a good outfit but sadly that she forgot that some accesories can either make you or break you.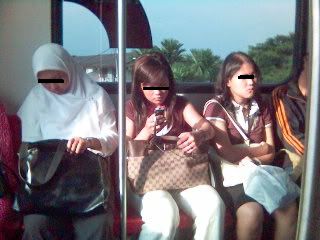 "So what's wrong with her la? I don't see anything wrong.. " "Ahh~~~ calm down my friend, this is only a pic to show her whole dressing.. not bad huh? But if you would kindly look closely at what she's wearing on her neck.."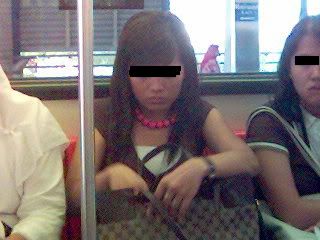 "Holy scow!!! What the heck is that thing around her neck??" "Yes, that is the question i want to ask that woman, only she can explain why she's wearing that huge pink beads necklace."



Maybe she will use it as a weapon in case anyone tried to snatch her purse or something, or maybe its one of her 'play thing' that she bought on sextoy.com?

Now not only you can pleasure yourself with it, you can wear it around your neck as necklace!! ( make sure to wash it before wearing it to avoid a smelly situation ) All this is just for $199!! what are you waiting for? order it now!!!