Meet my killa Rabbit .... ermm.. thingie
Mcdonald... ahh bless their little heart for making me squeel like a little girl whenever they come up with cute little toys. I don't know why, but I found this particular toy makes me all tingly inside. Made me forgot about my manly testicles and ultimately made me jump with joy when I got my hand on it.. the joy~~
Reminds me of the time when I play masak masak with my cousins when I was small. Laugh all you want, I know at some point you guys too have played it before..
This time I have to take off my hat for Mcdonald, I really really like the packaging of the toy, sure its only a box. But compared to the ways they usually pack toys (only the boring plastic), this made them look like they putting an effort into this franchies..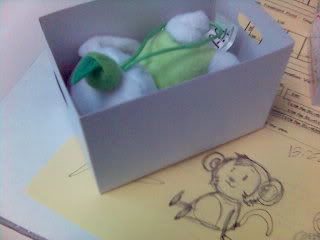 "Why hello there buddy.. sleeping in a box I see...Why don't you come out and say hello to the readers here? Don't be shy.. " (Oh, and that's Billy the monkey that I doodled yesterday out of sheer boredom. In case you are wondering. =] )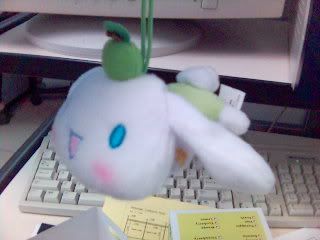 Look at it! How can you resist its charms and its cuteness? SSSHHHOOOOO CCCUUUUTTTIIEEE~~!! HHmm I shall name you Appie from now on..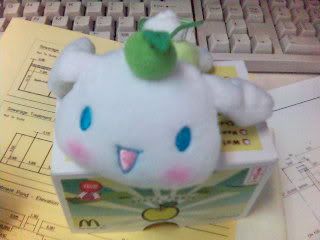 I think she likes that name. Aren't you Appie. You woogie googie buu buu you... >_<