neglected dishes!!
remember the dish that my housemate left in the living room? I did manage to get him to clean it up (it was few days ago...)
Or so I thought..
it looks like he have live up to his reputation yet again... -___-
In case you are wondering, yes it is the very same dishes that he left in the living room... how long have it been ?? over a week now if I have not mistaken....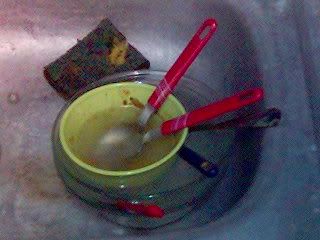 And it seems that he added few more dishes as a bonus.. sigh... wonder how long will the dishes stays there...
Stay tune as I will record how long it will take for the dishes to be wash!!!