Happy bourthday to me~~~~
Yesterday I went to One Utama with two of my friends looking for some chinese new year clothes... but alas only one of them manage to find what he like... the other two of us planned to go to sungei wang to look for more radical clothing next week.. and after that we go to eat ikan bakar at Petaling Street (chee cheong gai) there. Who wanna join us?
Eric wanna search for punk look, and I just want to make my mum go "what the uck?!" when I get back to KK for Chinese New Year. (yeah I like to suprise my family liddat.)
Oh yeah, all of you (well those who are in the same era as mine lar) must have seen baywatch right? I bet you guys haven't seen a real life baywatch in the city one... I present you carparkwatch!!!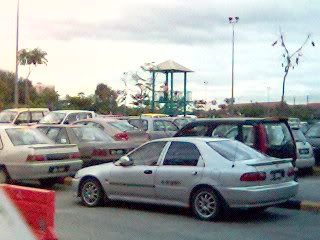 that is the lifeguard post there.. not kidding ler....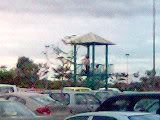 I think I saw david haslehoff there..

hmm.. since I don't enough friends that know my birthday is today (I'm a sad guy liddat).. I'm just have to wish meself happy bourthday!!!!!! (sob sob, pathetic) oh, any of the people who are reading this better make sure you wish me a happy birthday or else... >=D
feel free to send me presents!! (if you don't know my address its ok, give me yours and i'll be there to pick it up! wahahahhaah!)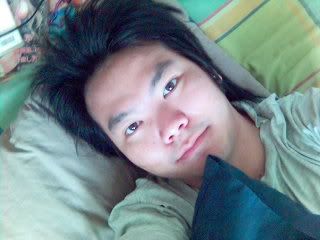 Nothing much changed.. still good looking if i might say so myself...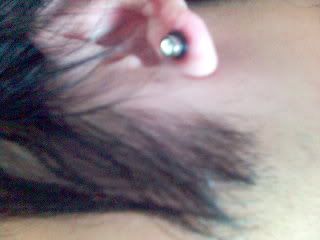 bought meself a stud for me bourthday... (yes, that's what happened when you don't have girlfriend to buy it for you..yes it is sad)
when I reached the office, guess what I see?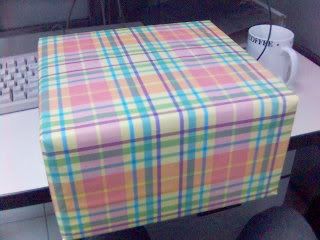 me colleagues bought me a pressie!!! sob sob so touched... (finally after all those painfully months of reminding them, it finally pays off! bwahahahaha!!)
it's not ticking, so I guess its not a bomb...(unless if they use a digital clock, then I'm screwed..)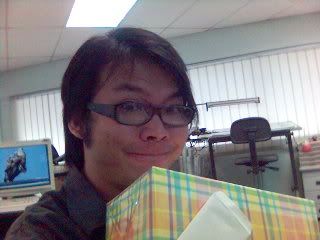 happy face... sorta... more like perverted.. but being pervert is a happy thing.. (to me..? O_O)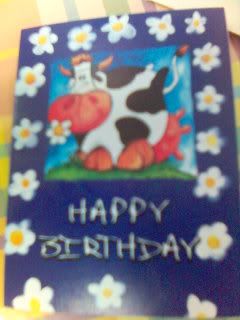 ohh.. a card... hmm.. i got a feeling that they are calling me a cow.. =___=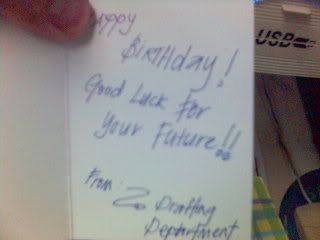 oh... its from the drafting department! thanks guys!!! now I'm gonna harrass the acounting department until they get me a pressie!! mwahahahahhaa!!!