A week planned for CNY
After waiting for a year, its time to go back to my hometown!! woot~!..
Maybe some of you will be thinking that "cher! What so good about hometown? KK's life is as not robust as KL's one.. " But to me, its a big deal. Call me a family man or mummy's boy. But I can't wait to go back there to meet my family, my nephews and good ol' KK city!!
I have a whole week planned..
1st, work for half day today...
then, fly back to KK, meet my family tomorrow
not to forget of course, rake as much hung pao as I can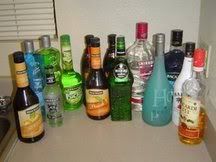 after that,reunion with my old buddies.. hello friends.. I missed you all!!..
yam seng with my ex-colleagues and actual friends and drink myself silly(I don't know those people in the picture, stole it from somewhere.. )
meeting some girls and getting laid (I wish!)p.s. not gonna dye my hair pink... besides, that's not the point of this picture
drink some more before I go back to KL
count on how much I get from my hung pao's..

count how much I lost... which will be alot since "the older you get, the less money you get from hung pao" rules..
bid my families and ol' buddies farewell and fly back to KL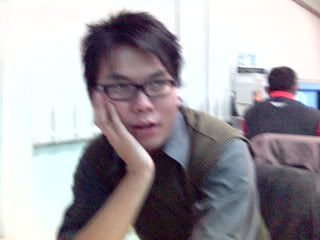 and back to work... haih~~~~


Happy Chinese New Year!! Gong Hei Fatt Choi!! Gong Xi Fa Chai!! Selamat Tahun Baru Cina!!


Kindly send me hung pao to cover my expenses ya? hehe