Me back!!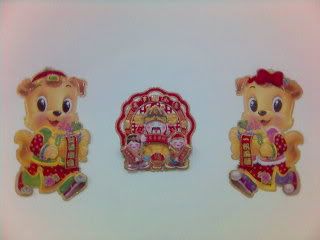 Pardon for the late entry, I tried to log in blogger since yesterday and now I have to resolve on blogging in using photobucket instead.
The week of holidays was great! I love every minute of it... well, almost every minute. You see there's this one girl that 'let go of airplane' on me the last minute when I call to tell her that I'm coming to pick her up. Maybe she's shy, maybe she's afraid, maybe she have just got a huge zit and don't want me to know about it, or maybe she know about my blog and read that I'm planning to get laid..... O_O
There are some things that I've learn during my stay in my hometown for a week in random order...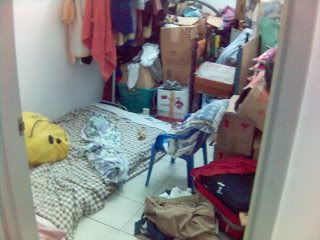 I've learn t
hat I don't have a room of my own in my house. They have changed it into a storeroom and all I get is a matress, few pillows and a smiley face in my 'room'... oh ya, not to forget all those junks to accompany me sleeping.. you don't get this kind of hospitality anywhere I'm telling you.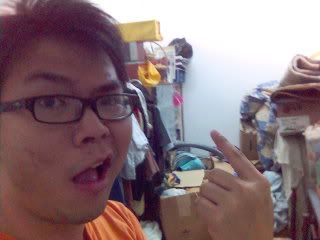 It's a 5 stars rating!
My cousin again invite eight lions to dance in front of his parent's house.. They give one hell of a performance and I was impressed with their skills, the lions really looked alive and they are very energetic..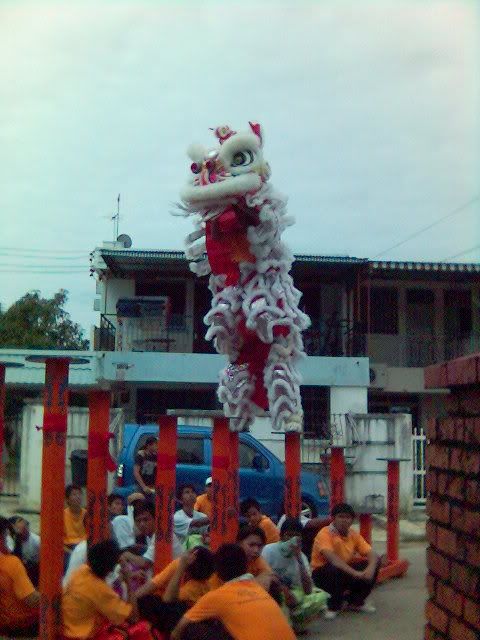 They really gave one hell of a show.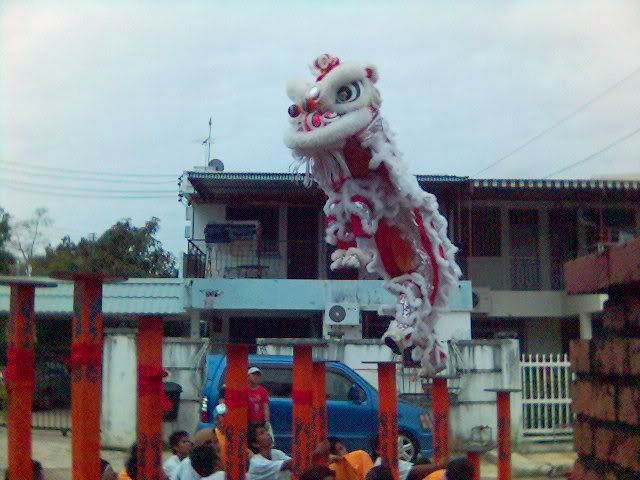 Crouching tiger, leaping lion
Scotch + Sprite/7 up = bloody tasty beverage at KK's new club Cocoon.... especially when you don't have to pay for it!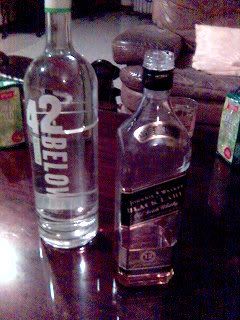 a combination of vodca and some other hard liqiour that I forgot what it is prove to be too much for me. I've been drunk for few continous nights when I hang out with my ex-colleague and friends. Those guys are crazy, they drink alcohol like drinking water.. but at least they are fun to hang out with and they are what you see they are.. great bunch of buddies.
.
I've been politely asked to flash myself on random people after I use the toilet at Centre Point Sabah. I was tempted to but alas I didn't....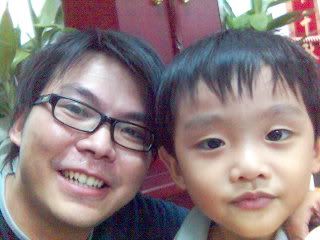 I'm not the only banana in the family anymore. This is my cousin Samson, he speaks only english and even my nephew's older than him... I wonder how does it feel to call someone younger than you uncle..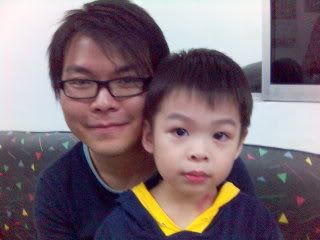 My nephew still look the same but oh boy is he naughty. He gets on my nerve sometime but I love him..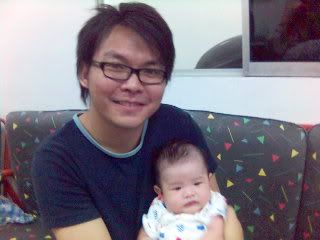 My second nephew is nicknamed (by me of course) 'kai chai' since my sister gave birth to him after right she watched chicken little at midnight.
Seriously, her water broke after the movie ends... Lucky she wasn't watching King Kong that time or else I would have to call my little nephew 'dai sing sing'...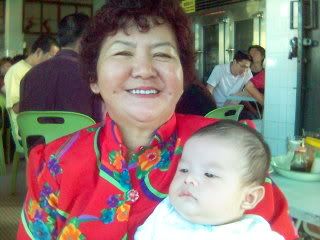 My mum is wilder than me and my brother combined. She goes karaoke and sometime disco till 3 am almost everynight and it has been going on for a year now. I'll make sure that I don't bump with her when I go out clubbing with my friends, it happened once and my mum is a legend among my college friends now. Go on laughing my friend, it won't be funny anymore if it happens to you.